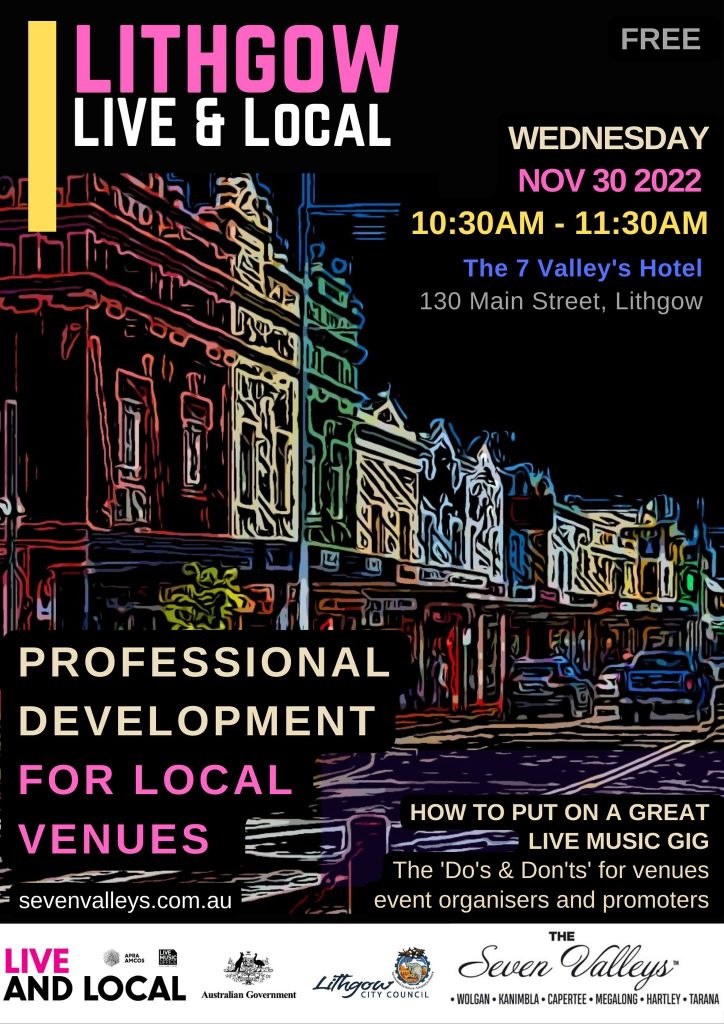 Fusion Boutique's owner Charity Mirow is honoured to be speaking at the APRA AMCOS "Meet the Locals" event in Lithgow next week as part of a moderated discussion and to meet attendees and offer advice.
The subject is "How To Put On A Great Gig: The 101s of presenting live music for venues, event organisers and promoters."
Live and Local is presented by Lithgow City Council in partnership with the Live Music Office and APRA AMCOS.
This event is FREE for anyone to attend, simply register your interest at https://sevenvalleys.com.au/whats-on or contact Kylie or Robbie for more info:
or
Check out the Lithgow Live & Local Music Hub:
www.facebook.com/profile.php?id=100086573050277
Charity from Fusion Boutique has been presenting, producing and promoting premier original live music entertainment consistently in the Blue Mountains for over 13 years in a large range of venues, supporting local and touring creatives, local business and the community.
Driven by her passion for sourcing, presenting, and promoting national and international performers and unique events, with a focus also on our local talent and supporting and invigorating the local live music scene.
Special attention has also been placed on regional development, reinvigoration of existing venues, and the creation of new live entertainment spaces as well as a range of community events.
For more information and to book any of our upcoming concerts online please visit: www.fusionboutique.com.au