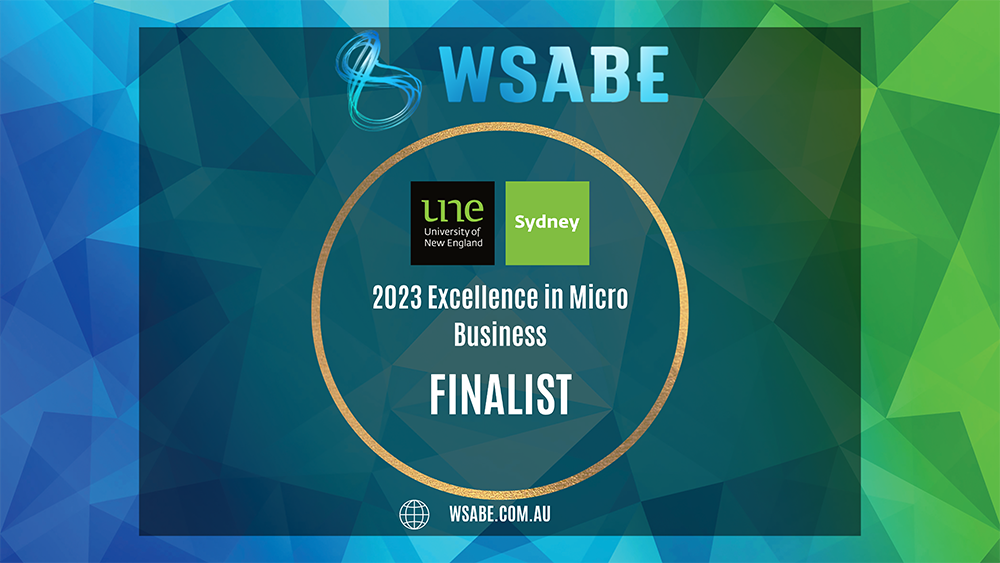 We are overjoyed to learn that Fusion Boutique has been chosen as a finalist for the 4th year in a row for the 2023 WSABE Western Sydney Awards for Business Excellence in the Micro Business category.
The Excellence in Micro Business Award recognises a business that has effectively driven growth and is able to demonstrate the specific strategies implemented to achieve business success and/or resilience.
"With a record number of entry engagements and hundreds of accumulated awards submissions, we recognise that this is no small feat and commend you for being deemed one of Greater Western Sydney's very best by our independent panel of industry experts." WSABE
Thank you to WSABE, category sponsor University of New England and again to all my amazing clients, artists, creatives, venues and various teams that I have had the greatest of pleasure working with and to all the wonderful guests for their continued support throughout the years.