Due to the 2 week lock down running until midnight 9th July this show has been postponed.
Fusion Boutique & Blackheath Bar & Bistro Present
'GIGS ON GOVETTS' showcase sessions with
DAN CHALLIS (Sydney) & STEPHEN GRADY (Melbourne)
FREE LIVE MUSIC
Saturday 3rd April 2021. 1st Set starts 7:30pm.

Venue: BLACKHEATH BAR & BISTRO
Shop 1, 35-41 Govetts Leap Rd, Blackheath, NSW, 2785, Blue Mountains.

Fusion Boutique and Blackheath Bar & Bistro are collaborating to bring the Blue Mountains a terrific range of touring artists in an open entry format for you to enjoy in this relaxed, family friendly venue.
Known for presenting unique and talented acts to the Blue Mountains over the last 11 years, Fusion Boutique is really looking forward to teaming up again with BB&B to bring the upper mountains even more quality live music at the Blue Mountains' hottest new live music restaurant and bar.
Bookings are highly recommended and if you don't want to miss out then secure your table using the online reservation system, with OpenTable by visiting the BB&B Facebook page, their website at www.blackheathbarandbistro.com.au or their google page and use the "Book Now" button. Alternatively you can call 02 4787 5787 or email to make an enquiry.
. . . . . . . . . . . . . . . . . . . . . . . . . . . . . . . . . . . . . . . . . . . . .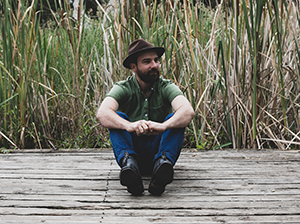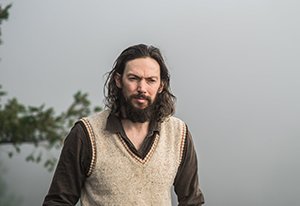 These two Australian singer-songwriters have recently released their new albums and are hitting the road this year to connect with audiences across the country.
Folk singers at heart, their individual stories and songs are expressed in the simplest way possible, through guitar and voice.
Stephen Grady released his album 'Wonder' in October 2020, which "Strikes a perfect balance of sparse folk and balladeer-blues, with Nick Drake and Jose Gonzales undertones, 'Wonder' is a world class composition" (Kath Devaney, ABC Music Programmer/Producer).
Dan Challis' album 'No Lonely Road', came out in November 2020 and was inspired by a 4-year journey across North America. It has been called "rich, authentic acoustic folk… And should make you feel something raw and timeless" (EarToTheGround Music blog).
The two artists will be touring together, not as a duo, but two friends sharing the road and supporting each other as they both play their individual songs.
A night of acoustic folk music, by two songwriters who care deeply about their craft.
www.stephengrady.com
www.facebook.com/stephengradymusic
www.danchallis.com
www.facebook.com/danchallismusic
3 sets from 7:30pm. 2 x individual sets and concluding with a combined set.
. . . . . . . . . . . . . . . . . . . . . . . . . . . . . . . . . . . . . . . . . . . . .
VENUE:
BLACKHEATH BAR & BISTRO
Shop 1, 35-41 Govetts Leap Rd, Blackheath, NSW, 2785, Blue Mountains.
www.blackheathbarandbistro.com.au

Family friendly – minors must be accompanied by a parent or guardian and supervised.
General Admission. Room configuration is a mix of cabaret style tables and chairs and standing.
FREE ENTRY. Show Starts 7:30pm.
Fully licensed bar offering a large selection of wines by the glass and bottle as well as craft and tap beers, spirits and signature cocktails.
Full menu is available from midday through till 9pm. A limited bar menu is then offered until closing time.
Due to ongoing capacity restrictions, bookings are highly recommended and can be made online through OpenTable at www.blackheathbarandbistro.com.au
Or call 02 4787 5787 or email to reserve a table.
MUSIC BOOKING CONTACT DETAILS: Charity Mirow 0409 042 869
For more information visit: www.fusionboutique.com.au