Fusion Boutique & Blackheath Bar & Bistro Present
'GIGS ON GOVETTS' showcase sessions with
DAVE WELLS (Hunter Valley)
FREE LIVE MUSIC
Friday 26th February 2021. 1st Set starts 8pm.

Venue: BLACKHEATH BAR & BISTRO
Shop 1, 35-41 Govetts Leap Rd, Blackheath, NSW, 2785, Blue Mountains.

Fusion Boutique and Blackheath Bar & Bistro are collaborating to bring the Blue Mountains a terrific range of touring artists in an open entry format for you to enjoy in this relaxed, family friendly venue.
Known for presenting unique and talented acts to the Blue Mountains over the last 11 years, Fusion Boutique is really looking forward to teaming up again with BB&B to bring the upper mountains even more quality live music at the Blue Mountains' hottest new live music restaurant and bar.
Craft beers, a great range of wine, cocktails, excellent food and entertainment awaits you.
Bookings are highly recommended and if you don't want to miss out then call 02 4787 5787 or email to reserve a table.
. . . . . . . . . . . . . . . . . . . . . . . . . . . . . . . . . . . . . . . . . . . . .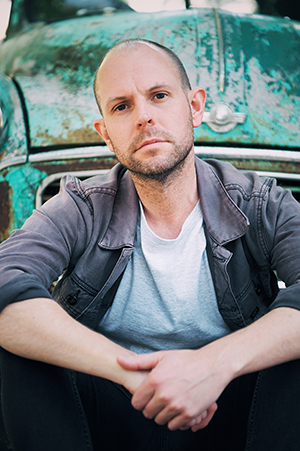 Those that have witnessed a Dave Wells performance are privy to the beguiling power of this most rare of musicians. Few songwriters conjure the emotive force of this songwriter, whose command of both voice and guitar captivates to the point of transcendency. On his new seven-track release, due mid-2021, Wells captures the arresting simplicity of his voice and guitar. In the midst of a global pandemic, the Hunter-based songwriter collaborated with world-renowned producer and engineer Nick DiDia (Bruce Springsteen, Rage Against the Machine, Powderfinger), the mutual aim to depart from the robust full-band bells-and-whistles delivery of Wells' acclaimed debut solo record and strip the songs down to their elemental components. In February 2021, Wells will embark on his first post-COVID headline tour, taking this mostly unheard set of songs on the road for a series of solo and full-band shows. The first taste of the new material will be single 'Hey Mate', a searing tribute to a dear friend, and a song that will perhaps apply to someone in the lives of all that hear it. With a now broader and more stunning songbook, Wells is sure to deliver mesmerising and life-affirming concerts for those lucky enough to attend. Just don't forget to bring a mate.
"Dave Wells has mastered the honest and beautiful. His songs soar, and his performances soothe" – KIM CHURCHILL
"He is a rare talent, a composer of thoughtful and stirring melodic folk-rock tunes, with a voice to match" – BEN SALTER
www.facebook.com/davewellsofficial
. . . . . . . . . . . . . . . . . . . . . . . . . . . . . . . . . . . . . . . . . . . . .
VENUE:
BLACKHEATH BAR & BISTRO
Shop 1, 35-41 Govetts Leap Rd, Blackheath, NSW, 2785, Blue Mountains.
www.blackheathbarandbistro.com.au

Family friendly – minors must be accompanied by a parent or guardian and supervised.
General Admission. Room configuration is a mix of cabaret style tables and chairs and standing.
FREE ENTRY. Show Starts 8pm.
Fully licensed bar offering a large selection of wines by the glass and bottle as well as craft and tap beers, spirits and signature cocktails.
Full menu is available from midday through till 9pm. A limited bar menu is then offered until closing time.
Bookings are highly recommended. Call 02 4787 5787 or email to reserve a table.
MUSIC BOOKING CONTACT DETAILS: Charity Mirow 0409 042 869
For more information visit: www.fusionboutique.com.au