Fusion Boutique & Blackheath Bar & Bistro Present
'GIGS ON GOVETTS' showcase sessions with
GRETTA ZILLER (Melbourne)
FREE LIVE MUSIC
Announcement: In light of the current situation surrounding COVID-19, this performance has had to be postponed.
We will advise of a new date for the performance as soon as available.
Gretta Ziller will be graciously doing a live stream on her Facebook page from 7.30pm Friday 22nd May for a short virtual 'Gigs on Govetts' session: www.facebook.com/GrettaZiller
For takeaway and delivery at the moment you can place your orders with Blackheath Bar and Bistro via email or calling 02 4787 5787
Friday 22nd May 2020. 1st Set starts 7:30pm.

Venue: BLACKHEATH BAR & BISTRO
Shop 1, 35-41 Govetts Leap Rd, Blackheath, NSW, 2785, Blue Mountains.

Fusion Boutique and Blackheath Bar & Bistro are collaborating to bring the Blue Mountains a terrific range of touring artists in an open entry format for you to enjoy in this relaxed, family friendly venue.
Known for presenting unique and talented acts to the Blue Mountains over the last 9 years, Fusion Boutique is really looking forward to teaming up with BB&B to bring the upper mountains even more quality live music at the Blue Mountains' hottest new live music restaurant and bar.
Craft beers, a great range of wine, cocktails, excellent food and entertainment awaits you.
Bookings are highly recommended and if you don't want to miss out then call 02 4787 5787 or email to reserve a table.
. . . . . . . . . . . . . . . . . . . . . . . . . . . . . . . . . . . . . . . . . . . . .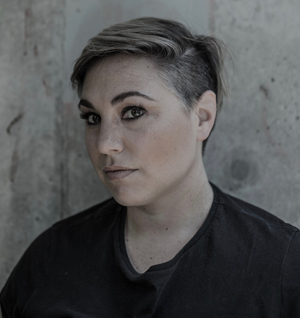 We are very pleased to welcome Gretta back for her single launch tour.
Gretta Ziller is an Americana Folk Singer/Songwriter with an ever-growing list of musical accolades. Her name may have more meaning at this stage in her career to the Australian Country Music scene, having recently been a finalist in the Alt-Country Album of the year category of the 2018 Golden Guitars, but just like Lucinda Williams she is as much folk/blues/country singer-songwriter as Lucinda and her placing in the finals of the "Americana" category of the 2016 Unsigned Only & a semi-finalist in the 2017 International song writing competition cemented that.
Gretta was a 2015 Toyota Star Maker grand finalist and has also been involved in the Telstra Road to Discovery competition gaining a spot in the 2013 grand final, that same year she was the TSA/APRA New Songwriter of the year. With vocals that range from sweet folk to gritty blues you'd never know Gretta started off her career as a Classical singer, and song writing idols like Steve Earle, Jim Lauderdale and Paul Kelly, Gretta is finding a multitude of welcoming arms for her blend of Country Folk & Americana music.
In 2017 Gretta has played alongside the likes of Shane Nicholson, Bennett, Bowtell & Urquhart, Brad Butcher, Paddy McHugh & Lachlan Bryan just to name a few. Gretta released her debut album September 1 through Social Family Records.
First impressions aren't always right. If you've been foolish enough to nail down the sound of acclaimed songwriter Gretta Ziller, then prepare to have the rug pulled out from under you. Queen of Boomtown, her stunning debut record, defies categorisation and demands repeated listens.
Since it's release in 2017 Queen of Boomtown was not only long-listed for the Australian Music Prize but Gretta was also invited to perform at the Melbourne launch along side Jen Cloher & Birdz. The album received rave reviews from press, including Rhythms Magazine and a 4 star review from Rolling Stone Magazine. 'Slaughterhouse Blues' the first single from her album was also given an Honourable mention in the 2017 Unsigned Only and International Songwriting Competitions. The album was nominated for a Golden Guitar as well as an Age Music Award in 2018 and Gretta was mentored by Tom Busby (Busby Marou) as part of the 2018 APRA inaugural female songwriters mentorship program. Gretta was also an APRA PD finalist & performed at Australian Music Week November 2019, most recently she received a Golden Guitar nomination with 'Vocal Collaboration of the Year' for her song 'Second Hand'. Gretta is due to release her second album mid 2020.
www.grettaziller.com
www.facebook.com/grettaziller
. . . . . . . . . . . . . . . . . . . . . . . . . . . . . . . . . . . . . . . . . . . . .
VENUE:
BLACKHEATH BAR & BISTRO
Shop 1, 35-41 Govetts Leap Rd, Blackheath, NSW, 2785, Blue Mountains.
www.blackheathbarandbistro.com.au

Family friendly – minors must be accompanied by a parent or guardian and supervised.
General Admission. Room configuration is a mix of cabaret style tables and chairs and standing.
FREE ENTRY. Show Starts 7:30pm.
Fully licensed bar offering a large selection of wines by the glass and bottle as well as craft and tap beers, spirits and signature cocktails.
Full menu is available from midday through till 9pm. A limited bar menu is then offered until closing time.
Bookings are highly recommended. Call 02 4787 5787 or email to reserve a table.
CONTACT DETAILS: Charity Mirow 0409 042 869
For more information visit: www.fusionboutique.com.au