Fusion Boutique & Blackheath Bar & Bistro Present
'GIGS ON GOVETTS' showcase sessions with
JOHN KENNEDY Solo (Sydney)
FREE LIVE MUSIC
Friday 29th January 2021. 1st Set starts 8pm.

Venue: BLACKHEATH BAR & BISTRO
Shop 1, 35-41 Govetts Leap Rd, Blackheath, NSW, 2785, Blue Mountains.

Fusion Boutique and Blackheath Bar & Bistro are collaborating to bring the Blue Mountains a terrific range of touring artists in an open entry format for you to enjoy in this relaxed, family friendly venue.
Known for presenting unique and talented acts to the Blue Mountains over the last 11 years, Fusion Boutique is really looking forward to teaming up again with BB&B to bring the upper mountains even more quality live music at the Blue Mountains' hottest new live music restaurant and bar.
Craft beers, a great range of wine, cocktails, excellent food and entertainment awaits you.
Bookings are highly recommended and if you don't want to miss out then call 02 4787 5787 or email to reserve a table.
. . . . . . . . . . . . . . . . . . . . . . . . . . . . . . . . . . . . . . . . . . . . .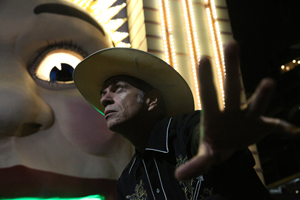 An enthusiastic young music journalist once described John Kennedy as a humble genius. John is neither a genius nor particularly humble. The Sydney musician is the writer and performer of many fine songs, some of which have found a place in the hearts of music fans of the golden era of Australian independent music.
John Kennedy started his music career in Brisbane in the '80's with his band JFK and the Cuban Crisis. He moved to Sydney with the band and had early success with heavy JJJ airplay of indie hits like 'The Texan Thing' and 'The Ballad of Jackie O'. The band broke up and John moved on to a strong solo career with his band John Kennedy's Love Gone Wrong. More indie hits followed with songs like 'King Street' and 'Miracle (in Marrickville)' helping define what John called his Urban and Western sound.
Despite topping the Australian Independent Music charts with the 'Always The Bridegroom' album, commercial crossover proved to be elusive leading to John's decision to leave Australia. He spent the '90's living and playing music in Berlin, Hong Kong and London before returning to Sydney in 2000. He formed a new band and continues to perform and produce independent releases with his band John Kennedy's '68 Comeback Special. He is based in his beloved Inner West of Sydney and tours to Brisbane and Melbourne regularly.
John has been very active in the last years with three new album releases. 2017 saw 'JFK and the Midlife Crisis' album, a concept album about a middle aged Inner West musician looking back over his life lived to an indie music soundtrack. Last year John released his second best of album called appropriately 'Second Best'. And this year John and his band brought out a celebration of Australian independent music with covers of songs by the Triffids, Paul Kelly, the Scientists, the Go-Betweens and many others on the 'Raining Treasure' album. John has also played solo acoustic shows throughout his career.
John will perform songs from across his career at his upcoming Blackheath solo show.
Audiences can expect great music and many humorous stories relating to these songs.
www.facebook.com/John-Kennedys-68-Comeback-Special-135088373217338
. . . . . . . . . . . . . . . . . . . . . . . . . . . . . . . . . . . . . . . . . . . . .
VENUE:
BLACKHEATH BAR & BISTRO
Shop 1, 35-41 Govetts Leap Rd, Blackheath, NSW, 2785, Blue Mountains.
www.blackheathbarandbistro.com.au

Family friendly – minors must be accompanied by a parent or guardian and supervised.
General Admission. Room configuration is a mix of cabaret style tables and chairs and standing.
FREE ENTRY. Show Starts 8pm.
Fully licensed bar offering a large selection of wines by the glass and bottle as well as craft and tap beers, spirits and signature cocktails.
Full menu is available from midday through till 9pm. A limited bar menu is then offered until closing time.
Bookings are highly recommended. Call 02 4787 5787 or email to reserve a table.
MUSIC BOOKING CONTACT DETAILS: Charity Mirow 0409 042 869
For more information visit: www.fusionboutique.com.au