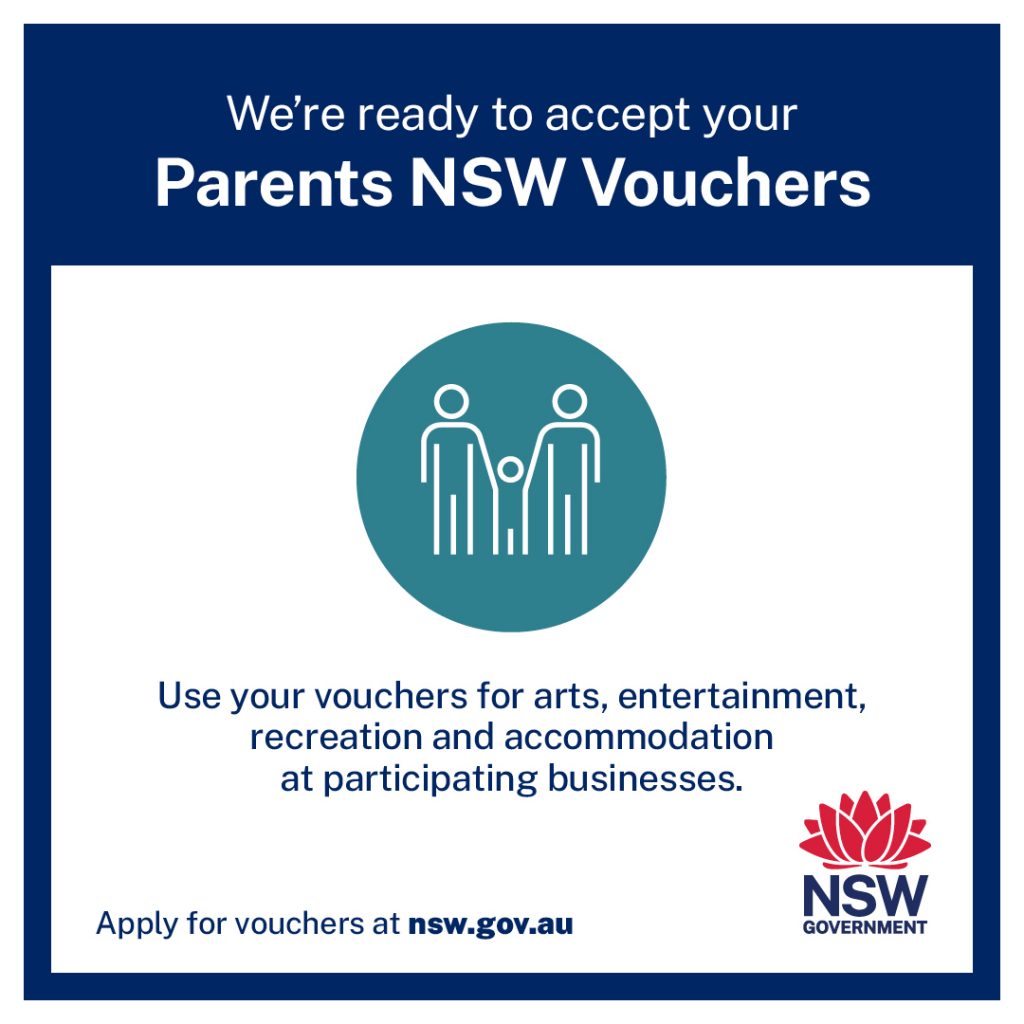 The NSW Government has launched Parents NSW Vouchers from the 7th Feb!
The Service NSW vouchers have been brought forward a month and can be spent on accommodation, entertainment and recreational activities.
Redeem your vouchers with Fusion Boutique in Katoomba for their concerts of any date or even GIFT VOUCHERS!
One person from each eligible household can apply for 5 x $50 vouchers, worth $250 in total and can be used until 9 October 2022.
The 5 x $50 Parents NSW Vouchers can be used:
• 7 days a week, including public holidays
• at Discover NSW businesses for entertainment & recreation activities
• at Stay NSW businesses for accommodation bookings
Fusion Boutique is still accepting ServiceNSW 'Discover' vouchers too until 30th June 2022 for concerts of any date.
One of each voucher (either 'Discover' or 'Parents NSW') can be used automatically in the payment section through the online Humanitix booking platform or you can contact us on if you would like to combine multiple vouchers for booking pre-sales.
We have a wonderful program already announced and on sale at various upper Blue Mountains venues with even more shows to be announced!
For more information and to book online: www.fusionboutique.com.au
Pre-sale bookings are also discounted!
Image of our Tim Freedman concert in May 2021 by Inertia Photography.