Fusion Boutique Presents 'Metro Social' with 
PERCH CREEK
Album Release Tour
+ Special Guest JUMPIN' JACK WILLIAM
Live in Concert at the 1930's Metropole Guesthouse.
Friday 8th June 2018, 6pm. Doors Open 5pm.
*** This show is now SOLD OUT!
For a fabulous range of other Blue Mountain events visit: www.fusionboutique.com.au
We advise booking early to avoid disappointment.  ***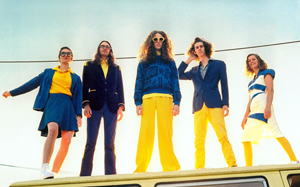 Perch Creek are a band of five exuberant and multi-talented musicians, four of whom are siblings. This Melbourne-based international touring act write and perform harmony driven modern pop/folk music with a creative energy and fearless spirit.
Perch Creek will be bringing their unique sound and unforgettable live show on a national headline tour in support of their new self-titled album this June 2018. With three lead singers and diverse instrumentation, Perch Creek combine five-part vocal harmonies with folk, pop, roots and rock musical styles, all threaded together by the band's unique five-way collaborative song-writing – a coalescence of lyrics, music and arrangement, drawing on the creative strengths of each band member and the clarity of the group's vision.
Perch Creek will release their self-titled album in March, 2018. The album was produced by renowned artist Greg J Walker (Machine Translations, C.W Stoneking, Paul Kelly, Jen Cloher) and features his trademark lush sound and quirky additions. The album presents ten diverse tracks, each one beautifully crafted and emotionally engaging. First single Mama Sings has met shining reviews and enjoyed airplay on Triple J, Double J, ABC Radio National and various local and community stations across Australia and Canada.
Perch Creek have toured from Europe to Canada, Woodford Folk Festival to Golden Plains, Edinburgh Fringe to ABC TV's Spicks and Specks. See them perform at the Metropole Guesthouse in Katoomba on Friday the 8th June. Perch Creek consistently deliver unforgettable, high-energy shows – at moments haunting, but ultimately uplifting.
"They perform with such infectious joy. The gig was pure showmanship." – Australian Musicians Network: live review
. . . . . . . . . . . . . . . . . . . . . . . . . . . . . . . . . . . . . . . . . . . . .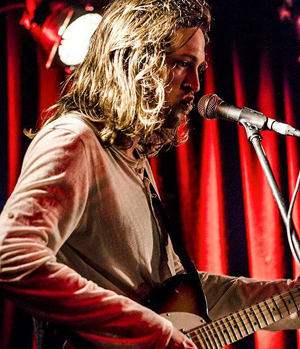 + Special Guest JUMPIN' JACK WILLIAM
www.facebook.com/Jumpin-Jack-William-207161825972065
. . . . . . . . . . . . . . . . . . . . . . . . . . . . . . . . . . . . . . . . . . . . .
VENUE:
'METRO SOCIAL' Metropole Guesthouse Lounge Upstairs (lift available) Cnr of Lurline and Gang Gang Streets, Katoomba, Blue Mountains NSW 2780.
Opposite the Katoomba train station.
If entering from the front the cocktail bar/restaurant is on the right and access to the upstairs performance space in the lounge is up the stairs or via the lift towards the back of the hotel.
Access can also be made through the rear and the lift to the lounge is in the atrium.

The Metropole is an all ages venue however minors must be accompanied by a parent or legal guardian and must remain supervised and do require a standard ticket for entry. Please also keep in mind that the performance space is a listening room.
Drinks and light meals will be available from the Metro Retro pop up bar upstairs once doors open.
Doors Open 5pm. Show Starts 6pm.
General Admission. Theatre Style Seating, cocktail lounge and some standing room.
Tickets $20 DISCOUNT pre-sale available from THE METROPOLE GUESTHOUSE (during reception hours) Cnr of Lurline and Gang Gang Streets, Katoomba, Blue Mountains NSW 2780. (Cash Only)
Or + b/f Card /Phone 02) 4782 5544 and Online $21.50 (Including booking fees):
www.stickytickets.com.au/63415
Or $25 on the Door from 5pm (Unless Sold Out)
This is an intimate seating venue and tickets are strictly limited!

CONTACT DETAILS: Charity Mirow 0409 042 869
For more information visit: www.fusionboutique.com.au