Fusion Boutique Presents 'Metro Social' with 
SHAUN KIRK
'Howlin at the Moon' Single Release Tour
+ Special Guest ANDIE
Live in Concert at the 1930's Metropole Guesthouse.
Sunday 4th March 2018, 6pm. Doors Open 5pm.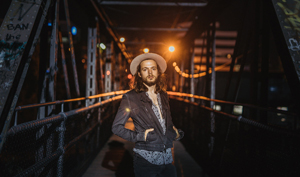 Following the recent success of his Australian 'Midnight in Motion' Tour which saw award winning blues/soul troubadour Shaun Kirk selling out numerous headline shows across the country; the one man dynamo has announced a stack of new tour dates across Australia & New Zealand to launch his soon to be released new single 'Howlin at the Moon'.
Kirk's first release in over 3 years will come off the back of what the 29 year old describes as a "quarter-life crisis" ignited by a US Record Deal that fell through in questionable circumstances back in 2015. Determined to overcome his disappointment and grow from it, Kirk has since spent countless hours soul searching and honing his skills as a writer and musician inside his home studio on the outskirts of Melbourne; prevailing with a fresh new sound and groove to carry him into the next phase of his ever evolving career.
Recorded and co-produced with Nick Huggins (Jen Cloher, Fraser A Gorman, Skipping Girl Vinegar) at A Pocket Full of Stones Studios in the sleepy beachside town of Point Lonsdale, Victoria and co-written with ARIA Award Winner Joel Quatermain (Eskimo Joe) – 'Howlin at the Moon' is set to drop in early 2018.
Shaun Kirk has an energy that is unique, with a hybrid of musical styles that challenge genre classification, his shows are nothing short of an experience." – Diesel
"One of the most explo­sive solo acts this country has to offer." – Mixdown Magazine
"A truly hot new artist on the blues scene" – Peter Noble (Director of Bluesfest)
"One of the finest blues voices this country has ever heard!" – Buzz Magazine
"He's a powerhouse" – Sydney Morning Herald
www.shaunkirk.com
. . . . . . . . . . . . . . . . . . . . . . . . . . . . . . . . . . . . . . . . . . . . .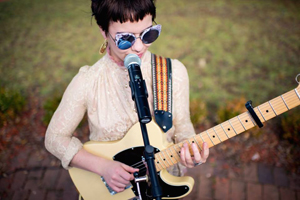 + Special Guest ANDIE
21 year old Andie has been busking and performing professionally in the upper-mountains villages of Leura and Katoomba since the age of 11 and is deeply connected to her local community and music scene, living and breathing the lifestyle of a young musician.
Electric guitar, an understanding of jazz, folk finger-picking and soaring vocals are brought together to create her unique flavour of soul.
www.andieisalie.com
. . . . . . . . . . . . . . . . . . . . . . . . . . . . . . . . . . . . . . . . . . . . .
VENUE:
'METRO SOCIAL' Metropole Guesthouse Lounge Upstairs (lift available) Cnr of Lurline and Gang Gang Streets, Katoomba, Blue Mountains NSW 2780.
Opposite the Katoomba train station.
There is limited parking available at the rear of the property. Access can be made through the rear and the lift to the lounge is in the atrium.
If entering from the front the cocktail bar/restaurant is on the right and access to the upstairs performance space in the lounge is up the stairs or via the lift towards the back of the hotel.
The Metropole is a family friendly venue!
*Minors must be accompanied by a parent or guardian and supervised.
Children do require a ticket for entry.
There is also a retro cocktail bar downstairs and drinks and light meals will be available from the Metro Retro pop up bar upstairs once doors open.
Doors Open 5pm. Show Starts 6pm.
General Admission. Theatre Style Seating, cocktail lounge and some standing room.
Tickets $20 DISCOUNT pre-sale available from THE METROPOLE GUESTHOUSE (during reception hours) Cnr of Lurline and Gang Gang Streets, Katoomba, Blue Mountains NSW 2780. (Cash Only)
Or + b/f Card /Phone 02) 4782 5544 and Online $21.50 (Including booking fees):
www.stickytickets.com.au/61953
Or $25 on the Door from 5pm (Unless Sold Out)
This is an intimate seating venue and tickets are strictly limited!

CONTACT DETAILS: Charity Mirow 0409 042 869
For more information visit: www.fusionboutique.com.au