Announcement 18/09/20: Thank you so very much for your patience while we have been navigating the current climate and the challenges of national touring and restrictions on capacities with social distancing requirements.
Unfortunately the hard decision to cancel Katie Noonan's tour has been made.
All ticket holders have been contacted and tickets will be refunded.
We will manually process all online purchases and for in person sales we direct people back to the point of purchase. i.e. If you purchased via the Carrington Hotel then please contact them on 02 4782 1111 or at reception at 15-47 Katoomba St. If physical tickets have been issued then these will need to be returned for a refund (and can be posted back if needed).
Please see Katie's message regarding the cancellation below.
We are very pleased that due to the overwhelming popularity of the first live streaming series a 2nd series of the Love Local Live streaming project will commence 15th October from 7:30-8:30pm, running for 5 consecutive weeks. More information, including the announcement of the program, will be available soon.
We are also very excited to have some news regarding some new in person live music events coming soon too.
Thank you again for your support over the years and throughout this difficult time.
If you have any further questions then please contact me directly:
Cheers
Charity
Hello friends – While I have been clinging optimistically to the hope of rescheduling this tour, I've had to accept that the unpredictability of border closures and capacity restrictions means that it will not be possible to complete this tour in 2020.  I deeply appreciate the support of everyone who kept their tickets and am so grateful for your support. All tickets will be refunded.
In exciting news, I am about to launch my own concert series Live from Zac Hurren's Rainbow Room –  a series of live streamed events from our home studio on the last Friday of each month.Each concert will be really different with special guests, surprises and plenty of exclusive content. We promise a lovingly curated series with lotsa amazing guests making special sounds for you and your loved ones – front row from the comfort of your home – jimmy jams, humans you love, fur babies and vino highly recommend! (hmmmm that is quite honestly perhaps my favourite combo for a concert ever!)
In my opening concert Sept 25, I will be joined by 5 spectacular women in Songs That Made Me Sunshine Coast styles– pop bombshell Sahara Beck, Internationally renowned cellist Louise King, Australian-Fijian soul songsmith Andrea Kirwin, chamber folk artist Sarah King and a gorgeous young First Nations lady from my Eumundi School of Rock – 11 year old Layla Barnett.
In this concert, we ladies will share the songs that made us – songs we have written ourselves and songs we wished we had!
I will be paying tribute to my early icon Jeff Buckley, Sahara will be singing a tune by Amy Winehouse, Louise will be playing her first idol Johann Sebastian Bach, Sarah will paying tribute to the amazing Portishead (also a huge fave of mine!) and Layla will be singing 2 songs – one by the gorgeous Clare Bowditch and my 'george' tune 'Special ones' in duet with me. We will also do a couple of group tunes  – we are currently tossing up ideas including Dolly Parton, Kylie Minogue and Tiddas!
I hope you join me in this exciting new Patreon journey and send lotsa love to you and yours, especially to my dear friends doing it extra tough in Victoria.
Onwards and upwards we rise together!
Love kt xoxo
The Harbour Agency & Fusion Boutique Present
KATIE NOONAN (Solo) – 2nd Show *Matinee
"Late Afternoon Tunes with Noons"
+ Special Guest Jack Carty
Live in Concert at the Baroque Room, Carrington Hotel
Sunday 14th June 2020, 3:00pm. Doors Open 2:00pm.

*** This show is now SOLD OUT!
 For a fabulous range of other Blue Mountain events visit: www.fusionboutique.com.au
 We advise booking early to avoid disappointment! ***
Venue: BAROQUE ROOM 15 Katoomba St,
Katoomba, NSW 2780 Blue Mountains.
– NEW ENTRY VIA THE CARRINGTON HOTEL DRIVEWAY –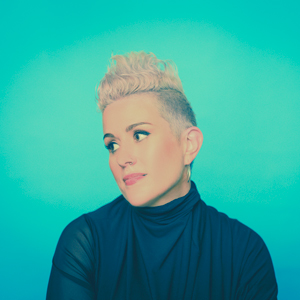 One of Australia's most versatile and beloved vocalists. A mother, singer, producer, songwriter, pianist and business woman, this 5 x ARIA Award winning and 7 x platinum selling songstress first received widespread praise as the angel-voiced songstress of indie-pop band George and has since taken audiences on sublime excursions through Jazz, Pop and Classical music.
"Right from the beginning she has stamped 'class' on her career. Very few people achieve the control, range and dynamic – supported by flawless technique, and among the pantheon of female singers she could easily claim a place next to the great Joni Mitchell in that regard." – Iva Davies (Icehouse)
"Katie is like the voice I have in my dreams. Soaring and no note too impossible to reach. She makes something so difficult seem so easy. Her voice is the sound of wonder to me." – Kate Ceberano 

Katie Noonan's latest show 'Late Night Tunes with Noons' came about quite by accident, in the later hours one night in winter.
Katie posted a short video on instagram of her learning a Hunters and Collectors classic for an upcoming event.
After the response to that first post, the idea evolved into a regular late night video session where Katie interprets some of her favourite Aussie songs from across multiple decades in her intimate and dynamic style.
Featuring songs by artists such as Hunters & Collectors, Tones and I, Jarryd James, Powderfinger, Cold Chisel and more, this event will showcase Katie's unparalleled skills of re-interpretation, as well as some of her own classic tunes in an intimate solo setting.
Facebook: www.facebook.com/katienoonan
Instagram: www.instagram.com/katie_noonan_music
Youtube: www.youtube.com/user/katienoonan
. . . . . . . . . . . . . . . . . . . . . . . . . . . . . . . . . . . . . . . . . . . .
+ Special Guest Jack Carty
Critically-acclaimed, award winning, Australian songwriter Jack Carty has been making, touring and releasing original music since 2010. These years have seen the release of five full-length studio albums; two EPs; an APRA Professional Development Award; extensive touring across Australia, The UK, North America, Europe and New Zealand; festivals from Brisbane to Barcelona; co-writes with the likes of Josh Pyke, Dan Wilson (Semisonic, Adele, Taylor Swift) and Katie Noonan; a #1 independent album; a Top 40 album; and a loyal, grassroots following, built on great songs and a powerful live show.
www.jackcarty.com
www.facebook.com/jackcartymusic
. . . . . . . . . . . . . . . . . . . . . . . . . . . . . . . . . . . . . . . . . . . .
Join us for an intimate seated Blue Mountains live performance from this fabulous artist as part of her solo "Late Night Tunes with Noons" tour.
Tickets are limited and we advise booking early to avoid disappointment!
. . . . . . . . . . . . . . . . . . . . . . . . . . . . . . . . . . . . . . . . . . . .
VENUE:
BAROQUE ROOM
15 Katoomba St (entry via the Carrington Hotel driveway, through the 'Baroque Room' arch)
Katoomba, NSW 2780 Blue Mountains
*** NEW ENTRY VIA THE CARRINGTON HOTEL DRIVEWAY KATOOMBA ST ***
Come and enjoy the new refurbishments of this terrific room!
*Please note that this event is an over 18 years only. No minors will be granted entry to the event.
. . . . . . . . . . . . . . . . . . . . . . . . . . . . . . . . . . . . . . . . . . . . .
Doors Open 2:00pm. Show Starts 3:00pm.
General Admission. Room configuration will be seated – a mix of theatre style, cabaret style tables and chairs, and cocktail lounges.
. . . . . . . . . . . . . . . . . . . . . . . . . . . . . . . . . . . . . . . . . . . . . . .
CONTACT DETAILS: Charity Mirow
For more information visit: www.fusionboutique.com.au