Fusion Boutique Presents
SHANE NICHOLSON
+ Special Guest Raechel Whitchurch
Live in concert at the Baroque Room, Carrington Hotel
Saturday 3rd August 2019, 8:30pm. Doors Open 8pm.
Venue: BAROQUE ROOM 15 Katoomba St
– NEW ENTRY VIA THE CARRINGTON HOTEL DRIVEWAY –
Katoomba, NSW 2780 Blue Mountains.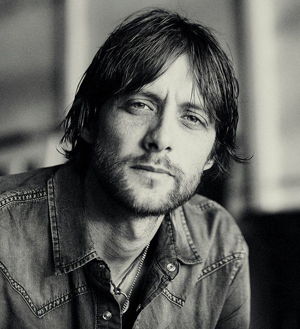 From his early days with Brisbane's Pretty Violet Stain to his current status as Australia's leading proponent of Alternative Country / Americana, Shane Nicholson has become a steady and constant figure in the Australian music industry.
He has won 3 ARIA awards – for his solo album Hell Breaks Loose in 2015 and his hugely successful collaborations with Kasey Chambers Rattlin' Bones and Wreck and Ruin, 10 Golden Guitar Awards – including 2018 Male Artist of the Year – and an APRA award.
Shane is widely regarded as a major player in the Alternative Country field in Australia and the USA, having been nominated multiple times at the Americana Music Awards in Nashville. His latest offering, the highly acclaimed "Love and Blood" was released in July 2017 on Lost Highway / UMA.
"Nicholson's is a uniquely compelling voice in Australian songwriting – it lives and breathes in the songsmith's singular melodies, crooked humour, and short, pithy lines gently delivered." – Rolling Stone Magazine
"One of the country's finest songwriters." – Rhythms Magazine
"Shane Nicholson doesn't fool me with his tough guy exterior and his refusal to smile in photographs, the guy is a marshmallow, a poet, a genius" – Beccy Cole
www.shanenicholson.com
www.facebook.com/ShaneNicholsonMusic
. . . . . . . . . . . . . . . . . . . . . . . . . . . . . . . . . . . . . . . . . . . . .
+ Special Guest Raechel Whitchurch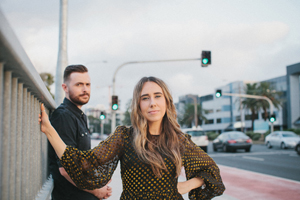 For most people, there is a point when they decide that they'd like to play an instrument or learn to sing, and what follows is years of lessons and not a lot of performing. For Raechel Whitchurch, it was exactly the opposite. She took up mandolin at the age of eight to help out in the family business. It wasn't a hobby – it was a way to make a living. The fact that she fell in love with making music was just the cherry on top.
Raechel grew up in an eclectic family of six who travelled to the most remote parts of Australia, lived in an old, green Millard caravan, and paid their bills by playing music at pubs on the weekends. Raechel, her parents and three younger siblings travelled from town to town, performing in a country family band that was slightly left of centre. Naturally, music is all she has known for as long as she remembers.
Many years of touring and performing have earned Raechel the right to step onto a stage with a natural confidence that immediately makes you feel at ease. She shares stories of her life that are hilariously relatable, and in the next breath is able to sing a song that can break your heart in a matter of minutes. Her big personality, skilful songwriting, and sincerely raw voice, has given her the opportunity to perform with many incredible artists, such as Kasey Chambers, Lisa Mitchell and Ruby Boots.
The Chambers family have remained close friends of Raechel's, with Bill Chambers producing her debut EP 'Outlaw', and Kasey Chambers featuring on one of the tracks, "Sure Thing". The first single, "Kerobokan Blues", is an upbeat, but lyrically dark song, sharing the story of a man retelling his final memories in jail before his death.
Because what good country record doesn't have a song on it about being in jail.
www.raechelwhitchurch.com
www.facebook.com/raechelwhitchurchofficial
. . . . . . . . . . . . . . . . . . . . . . . . . . . . . . . . . . . . . . . . . . . . .
VENUE:
BAROQUE ROOM
15 Katoomba St (entry via the Carrington Hotel driveway, through the 'Baroque Room' arch)
Katoomba, NSW 2780 Blue Mountains
*** NEW ENTRY VIA THE CARRINGTON HOTEL DRIVEWAY KATOOMBA ST ***
Come and enjoy the new refurbishments of this terrific room!

Doors Open 8pm. Show Starts 8:30pm.
General Admission. Room configuration will be a mix of theatre style, cabaret style tables and chairs, cocktail lounges and standing.
*Please note that this event is an over 18 years only. No minors will be granted entry to the event.
Tickets DISCOUNT Early Bird pre-sale $25 available from:
KATOOMBA MUSIC, 140 Katoomba St, Katoomba, NSW 2780 (Tues-Sat. Cash Only)
Or (Cash/card) CARRINGTON HOTEL reception
02 4782 1111
15-47 Katoomba St, Katoomba.
Or online $27.50 (Including booking fees):
www.stickytickets.com.au/85614
Or $30 (CASH) on the Door from 8pm (Unless Sold Out)
CONTACT DETAILS: Charity Mirow 0409 042 869
For more information visit: www.fusionboutique.com.au