Troubadour Touring and Fusion Boutique Present:
The Rumjacks
Special Guests Belle Jar (Blue Mountains)

Thur 5th March 2015
HOTEL GEARIN
Venue: HOTEL GEARIN
273 Great Western Hwy, Katoomba
Blue Mountains NSW 2780.
With their brand new studio album 'Sober & Godless' due for release in early 2015, The Rumjacks are hitting the road in February, March & April for an extensive Australian tour.
Born of a desire to make music in general and Celtic-flavoured punk in particular, The Rumjacks are an entity rather askew, cast adrift of the mainstream and the industry as a whole. These five musical misfits from the cobbled streets of old Sydney town are a group unto themselves and the music they've made their own.
Since the group's inception, they've come to embrace the oddball world they've found themselves in, becoming part of the gnarled, handmade furniture you might say, drawing from a solid base and pushing, stretching, bullying it to their every whim, creating something of their own. You may make comparison to The Pogues, Billy Bragg, The Dropkick Murphys et al, and you'd be right to, but you'd be well advised to acknowledge the twist these five have put to their music themselves, making it something unique.
"Well it's absolutely vital," concurs front man McLaughlin on putting their own stamp on this music, something that has led to the band cultivating a marvellous versatility which sees them comfortable on any number of stages, in any number of situations. From their heavy Celtic roots to the driving punk rock rhythms, the cheeky lyrics and rampant, greased up bonhomie that drips from the stage whenever these five step up, this is what The Rumjacks bring.
It's been this versatility, not to mention the flat-out talent and drive they exude, that's seen the band share stages with artists as diverse as Gogol Bordello, Guttermouth, the Dropkick Murphys, GBH, UK Subs and The Aggrolites. It's seen the two releases since their debut EP – the Sound As A Pound EP ('09) and debut long-player, Gangs Of New Holland ('10) – stand up as solid works, finding places amongst the collections of fans of rock, punk, folk, reggae, Irish and god knows what else.
Frankie McLaughlin: Vocals, tin whistle.
Johnny McKelvey: Bass, vocals
Anthony Matters: Drums, vocals
Gabriel Whitbourne: Guitars, vocals
Adam Kenny: Mandolin, banjo, bouzouki, bodhran, acoustic guitar, vocals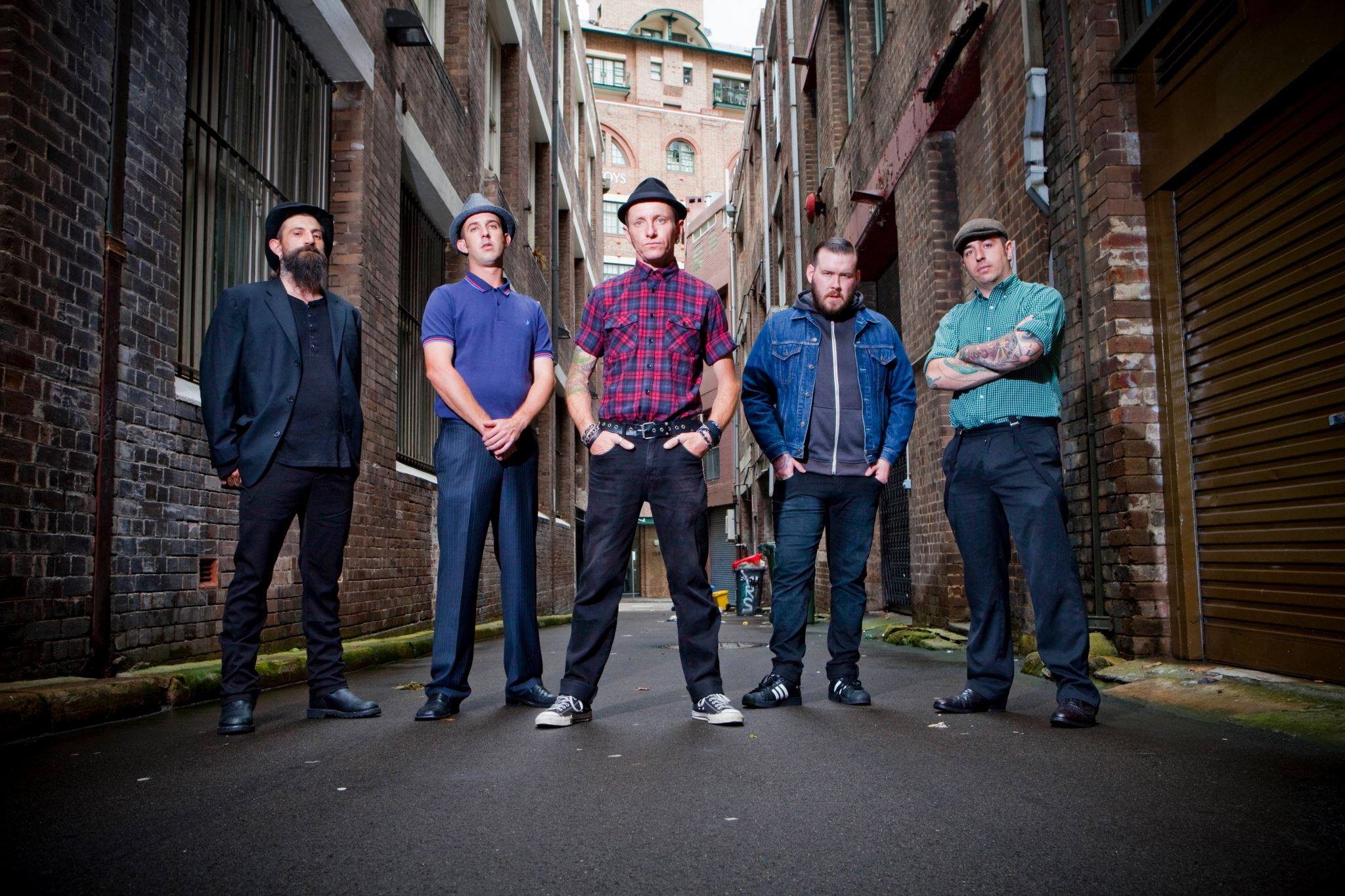 Ignited in the catacombs of Paris, Belle Jar brings you the madness and mayhem of infectious rhythms and manic fables.
They play an original blend of Gypsy, Klezmer, Swing and Pop styles, with English and French lyrics. They tell stories of anti-heroes trying to break out of the ordinary that will get you up and dancing.
Belle Jar's infectious energy has spread from festival to festival over the last couple of years. Their genuine interaction with people and their passion for what they do is evident. These guys will fire up your old country longings as wild boom-chak boom-chak rhythm meets bent melody."

www.bellejar.com.au
One Show Only!
Doors Open 8:30pm.
Support Starts 9pm.
General Admission. Room configuration is a mix of cabaret seating and standing/dancing.
Tickets $15 pre-sale available NOW from:
KATOOMBA MUSIC, 140 Katoomba St, Katoomba, NSW 2780 (Cash Only)
Online $16.15 (Including booking fees):
www.trybooking.com/GORG
$18 on the Door from 8:30pm Thur 5th March 2015 (Unless Sold Out)