Fusion Boutique Presents 'Metro Social' with
TONY McMANUS (Scotland)
+ Special Guests JULIA TOASPERN (Germany)
+ MARTIN FOOTE
Live in Concert at the 1930's Metropole Guesthouse.
Friday 24th August 2018, 6pm. Doors Open 5pm.
*** This show is now SOLD OUT!
For a fabulous range of other Blue Mountain events visit: www.fusionboutique.com.au
We advise booking early to avoid disappointment.  ***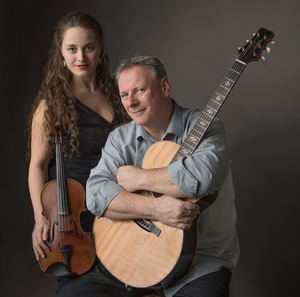 "Few guitarists can present Celtic music with the gusto and nuance they possess when played on fiddles or bagpipes. Tony McManus is one of those few." – Acoustic Guitar Magazine

Conjuring a unique but universal language from that most ubiquitous of instruments, the acoustic guitar, Tony McManus has both extended and transcended the parameters of contemporary Celtic music. Ranked by peers and predecessors alike alongside the guitar world's all-time greats, his fiendishly dexterous, dazzlingly original playing draws on traditions from the entire Celtic diaspora, along with still further-ranging flavours, such as jazz and east European music. Long applauded for his uncanny ability to transpose the delicate, complex ornamentation characteristic of traditional bagpipe or fiddle tunes – even the phrasing of a Gaelic song – onto his own six strings, McManus is increasingly being acknowledged also as a pioneering figure in bridging the realms of Celtic music and other guitar genres.
McManus's first, self-titled album was released in 1996 to widespread critical acclaim. This was followed by Pourquoi Quebec in 1999 which led to worldwide recognition. However, it was with the release of Ceol More in 2002 that Tony's stature as a first class musician reached a new level. Critics hailed the focussed, spell-binding nature of the music, from the plaintive Jewish hymn "Shalom Aleichem" to the ingenious arrangement of the Charles Mingus classic "Goodbye Pork Pie Hat". Having been nominated as Musician of the Year by both the BBC Folk Awards and The Scottish Traditional Music awards, in 2002 "Ceol More" hit the Critic's Album of the year list in Acoustic Guitar magazine and named "Live Ireland Awards" Album of the Year.
His 2009 release "The Maker's Mark" saw him showcase 15 of the finest luthier built guitars available and caught the attention of the mainstream rock guitar press in a way that acoustic work rarely does.
Never one to be typecast, Tony's new album "Mysterious Boundaries" is his most ambitious to date. An encouraging challenge from mandolin virtuoso Mike Marshall to learn the Bach E Major Prelude on guitar led to an exploration of classical and baroque. McManus has produced a work of great originality and beauty, hailed by his peers as "a masterpiece" – Renbourn, "beyond beautiful… it's PERFECT!" – Tommy Emmanuel.
Tony's latest collaboration is with partner, fiddle and guitar player Julia Toaspern, a native of Berlin and a successful musician in her own right. Julia will be guesting with Tony on his latest Australian tour post his appearances at the prestigious 2018 Adelaide Guitar Festival.
www.facebook.com/TonyMcManusMusic
. . . . . . . . . . . . . . . . . . . . . . . . . . . . . . . . . . . . . . . . . . . . .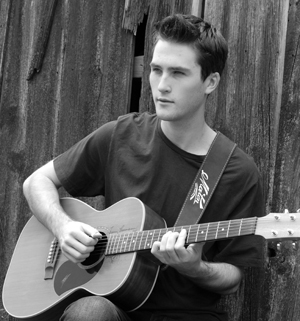 + Special Guest MARTIN FOOTE

Martin Foote is a gifted guitarist from the Blue Mountains of NSW, who plays with a passion and flair that turns heads whenever he takes to the stage.
Growing up in a musical family, Martin began playing guitar at the age of ten, taught by his father, Nigel Foote, who gave him a strong foundation in folk-blues fingerpicking styles. After meeting the guitarists Joe Robinson and Michael Fix, Martin was encouraged to study the instrumental works and guitar styles of the legendary Tommy Emmanuel.
Over the next few years, Martin attended Emmanuel's workshop and two residential guitar camps, at the end of which he performed Classical Gas together with Tommy.
Martin's EP, 'Moving On' was released at the Blue Mountains Music Festival in March 2018.
. . . . . . . . . . . . . . . . . . . . . . . . . . . . . . . . . . . . . . . . . . . . .
VENUE:
'METRO SOCIAL' Metropole Guesthouse Lounge Upstairs (lift available) Cnr of Lurline and Gang Gang Streets, Katoomba, Blue Mountains NSW 2780.
Opposite the Katoomba train station.
If entering from the front the cocktail bar/restaurant is on the right and access to the upstairs performance space in the lounge is up the stairs or via the lift towards the back of the hotel.
Access can also be made through the rear and the lift to the lounge is in the atrium.

The Metropole is an all ages venue however minors must be accompanied by a parent or legal guardian and must remain supervised and do require a standard ticket for entry. Please also keep in mind that the performance space is a listening room.
Drinks and light meals will be available from the Metro Retro pop up bar upstairs once doors open.
Doors Open 5pm. Show Starts 6pm.
General Admission. Theatre Style Seating, cocktail lounge and some standing room.
Tickets $20 DISCOUNT pre-sale available from THE METROPOLE GUESTHOUSE (during reception hours) Cnr of Lurline and Gang Gang Streets, Katoomba, Blue Mountains NSW 2780. (Cash Only)
Or + b/f Card /Phone 02) 4782 5544 and Online $21.50 (Including booking fees):
www.stickytickets.com.au/71124
Or $25 on the Door from 5pm (Unless Sold Out)
This is an intimate seating venue and tickets are strictly limited!

CONTACT DETAILS: Charity Mirow 0409 042 869