Fusion Boutique & Blackheath Bar & Bistro Present
'GIGS ON GOVETTS' showcase sessions with
DAN CHALLIS (South Coast)
FREE LIVE MUSIC
Friday 17th December 2021. 1st Set starts 8pm.

Venue: BLACKHEATH BAR & BISTRO
Shop 1, 35-41 Govetts Leap Rd, Blackheath, NSW, 2785, Blue Mountains.

Fusion Boutique and Blackheath Bar & Bistro are collaborating to bring the Blue Mountains a terrific range of touring artists in an open entry format for you to enjoy in this relaxed, family friendly venue.
Known for presenting unique and talented acts to the Blue Mountains over the last 12 years, Fusion Boutique is really looking forward to teaming up again with BB&B to bring the upper mountains even more quality live music at the Blue Mountains' hottest new live music restaurant and bar.
Bookings are highly recommended and if you don't want to miss out then secure your table using the online reservation system, with OpenTable by visiting the BB&B Facebook page, their website at www.blackheathbarandbistro.com.au or their google page and use the "Book Now" button. Alternatively you can call 02 4787 5787 or email to make an enquiry.
. . . . . . . . . . . . . . . . . . . . . . . . . . . . . . . . . . . . . . . . . . . . .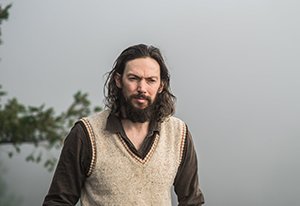 South-Coast singer/songwriter Dan Challis melds lyrically-driven acoustic folk music, with a story-telling focus. His songs centre on the lived-experience, and befit his troubadour ethos; living out the very life he tells stories about through his music. 
Dan has captivated audiences both here and in North America, where he spent the last 4 years up until 2020. It was there he penned the songs for his most recent body of work, 'No Lonely Road' (2020); his sophomore album. The music has been described as "rich, authentic acoustic folk… (that) should make you feel something raw and timeless." 
Challis speaks of the impetus behind the making of 'No Lonely Road'; "The album represents a short but significant chapter of my journey as a songwriter. Being in North America for 4 years changed me as a person and I wanted the songs to reflect that. I look back on that time and how I captured those moments in this body of work; and how it all had such a profound impact on my life. I wouldn't have been able to write this album without those experiences."
Dan is based full time in Australia now, and follows the classic model of 'stomping the pavement' when it comes to getting his music out there; being known for his willingness to tour, especially in regional areas, and bring his love for his craft direct to the people; no matter what the venue, pub, club or local RSL. This year alone he played over 36 shows on a two-month long tour of NSW and south-east QLD, to promote the release of his latest album.
A night of acoustic folk music, by a songwriter who cares deeply about their craft.
www.danchallis.com
www.facebook.com/danchallismusic
. . . . . . . . . . . . . . . . . . . . . . . . . . . . . . . . . . . . . . . . . . . . .
VENUE:
BLACKHEATH BAR & BISTRO
Shop 1, 35-41 Govetts Leap Rd, Blackheath, NSW, 2785, Blue Mountains.
www.blackheathbarandbistro.com.au

Family friendly – minors must be accompanied by a parent or guardian and supervised.
General Admission. Room configuration is a mix of cabaret style tables and chairs and standing.
FREE ENTRY. Show Starts 8pm.
Fully licensed bar offering a large selection of wines by the glass and bottle as well as craft and tap beers, spirits and signature cocktails.
Full menu is available from midday through till 9pm. A limited bar menu is then offered until closing time.
Due to ongoing capacity restrictions, bookings are highly recommended and can be made online through OpenTable at www.blackheathbarandbistro.com.au
Or call 02 4787 5787 or email to reserve a table.
MUSIC BOOKING CONTACT DETAILS: Charity Mirow 0409 042 869
For more information visit: www.fusionboutique.com.au