Fusion Boutique Presents 'Metro Social' with
THE MAES (formerly The Mae Trio)
+ JOE MAN MURPHY
Live in Concert at the 1930's Metropole Guesthouse.
Friday 20th April 2018, 6pm. Doors Open 5pm.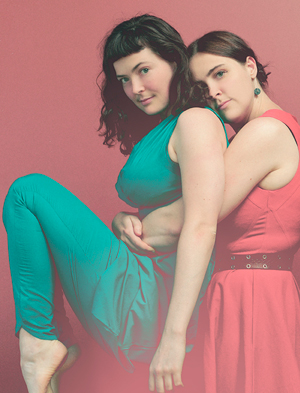 The Maes (formerly The Mae Trio) are a multi-award winning band of three of the Australian folk scene's most talented young songwriters, singers and performers. Sisters Maggie and Elsie Rigby (The Rainmakers) are joined by cellist Monique Clare.
They perform an insightful collection of original songs arranged for ukulele, banjo, guitar, fiddle, cello, bass and superb three part vocal harmony.
Their latest album, Take Care Take Cover, was released in April last year and saw them win Best Folk Roots album at The Age Music Victoria Awards.
Take Care Take Cover has earned stellar reviews – " a simply superb sophomore album." The Australian *****, and follows on from their debut album, Housewarming, which earned them the Folk Alliance Australia Youth Award and NFSA Folk Recording of the Year.
"…underscores the ever growing potential these girls have to capture a truly international stage." – Folk Radio UK
"The Mae Trio songs are powerful, the vocal harmonies soar, and their own instrumental prowess is impressive" – Penguin Eggs
"Located at a crossroads where Australian, English and American folk traditions meet, The Mae Trio are in the midst of creating something unique and very much their own" – Songlines
www.facebook.com/pg/themaesband
. . . . . . . . . . . . . . . . . . . . . . . . . . . . . . . . . . . . . . . . . . . . .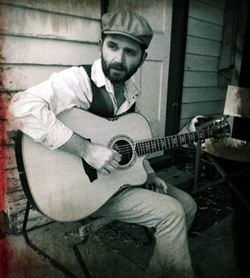 Joe Man Murphy is an Irish born Folk and Roots singer-songwriter and artist.
His music consists of foot stomping Celtic, Roots and Folk mixed together in a melting pot of energy and musical flair. With vibrant influences from Paul Simon, John Butler, David Gray and The Eagles, Joe Man's music has evolved to become a unique blend of it's own. Growing up in Ireland, living in three countries and working over 50 jobs, his tales are as unique as his family history.
Joe Man has performed at music festivals throughout Australia, including the National Folk Festival, Adelaide Fringe Festival, Tablelands Folk Festival and Majors Creek Festival amongst many others.
. . . . . . . . . . . . . . . . . . . . . . . . . . . . . . . . . . . . . . . . . . . . .
VENUE:
'METRO SOCIAL' Metropole Guesthouse Lounge Upstairs (lift available) Cnr of Lurline and Gang Gang Streets, Katoomba, Blue Mountains NSW 2780.
Opposite the Katoomba train station.
If entering from the front the cocktail bar/restaurant is on the right and access to the upstairs performance space in the lounge is up the stairs or via the lift towards the back of the hotel.
Access can be made through the rear and the lift to the lounge is in the atrium.

The Metropole is an all ages venue however minors must be accompanied by a parent or legal guardian and must remain supervised and do require a standard ticket for entry. Please also keep in mind that the performance space is a listening room.
There is also a retro cocktail bar downstairs and drinks and light meals will be available from the Metro Retro pop up bar upstairs once doors open.
Doors Open 5pm. Show Starts 6pm.
General Admission. Theatre Style Seating, cocktail lounge and some standing room.
Tickets $15 DISCOUNT pre-sale available from THE METROPOLE GUESTHOUSE (during reception hours) Cnr of Lurline and Gang Gang Streets, Katoomba, Blue Mountains NSW 2780. (Cash Only)
Or + b/f Card /Phone 02) 4782 5544 and Online $16.50 (Including booking fees):
www.stickytickets.com.au/64307
Or $20 on the Door from 5pm (Unless Sold Out)
This is an intimate seating venue and tickets are strictly limited!

CONTACT DETAILS: Charity Mirow 0409 042 869
For more information visit: www.fusionboutique.com.au